Waterway & Shoreline Stabilization
Stream banks and shorelines can present far-reaching erosion and sediment control challenges. Variable flow conditions and shoreline shear stresses must be considered as well as the effects of flooding, runoff and topography. The need to protect water quality while maintaining aquatic and wildlife habitats can be critical.
No matter what erosion control problems and other issues are part of your project, you can be sure we have an erosion control solution that works. Whether your shoreline or stream bank project is simple or demanding, and whether it requires temporary and/or permanent erosion control solutions, you can rely on North American Green's RollMax™ Rolled Erosion Control Systems and RevetMax™ Flexible Revetment Systems for durable protection, soil stabilization and vegetation reinforcement. When the site requires the highest strength and the best available performance, protect your ground with TERMS Turf/Earth Reinforcement Mat System that combines high-performance TRMs with percussion driven anchors.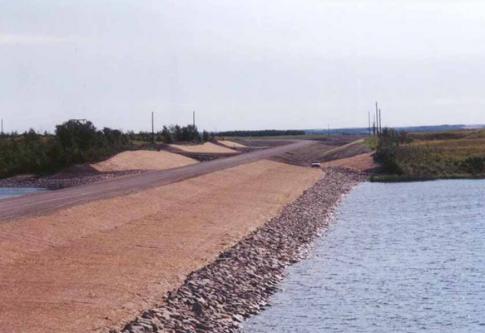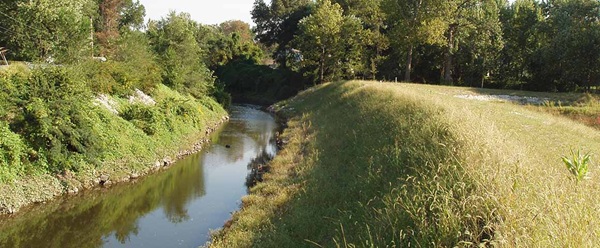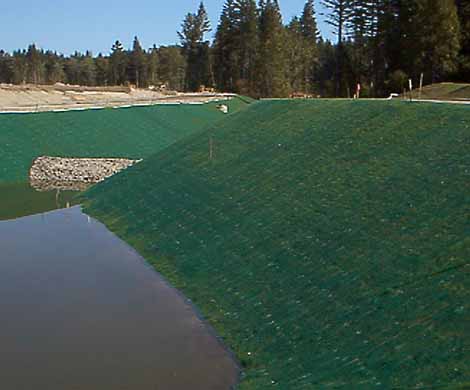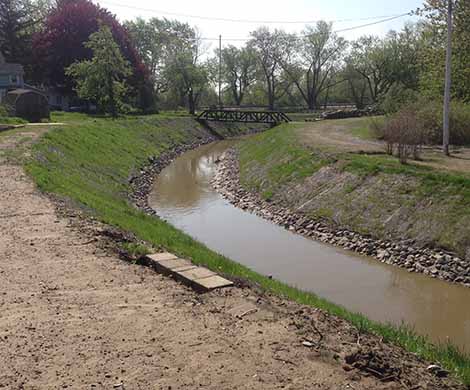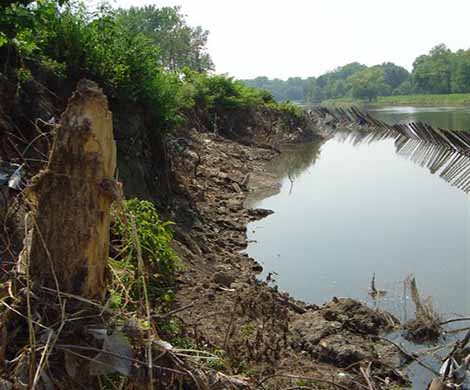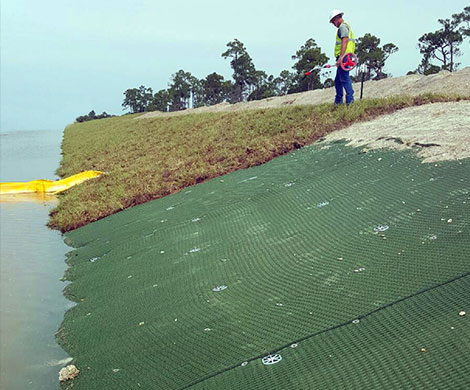 In addition, with North American Green's exclusive Erosion Control Materials Design Software (ECMDS®), you can determine the best product or combination of products to solve your erosion problems and keep your project in compliance with National Pollutant Discharge Elimination System (NPDES) or other environmental regulations.
Product Literature