RevetMax™ Flexible Revetment Systems
Flexible revetment mats provide cost-effective erosion protection from turbulent water flow and moderate wave attack. North American Green's patent pending RevetMax Systems can be ideal for soil stabilization applications where riprap, articulated concrete blocks or other rigid materials are normally used for erosion control. Combined with a VMax Turf Reinforcement Mat (TRM) or other underlayment like erosion control blankets, this unique armoring solution dramatically elevates permissible shear stress and velocity protection.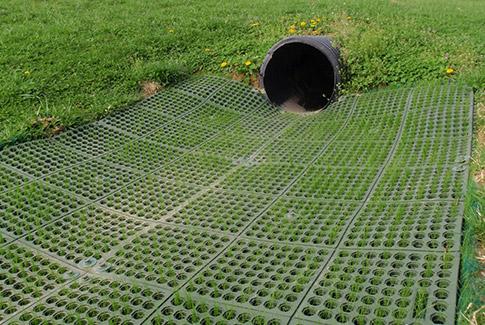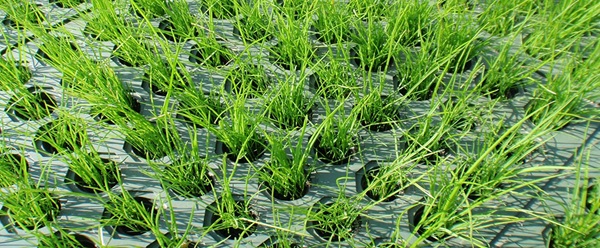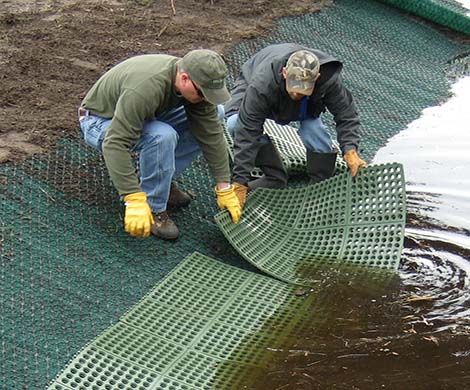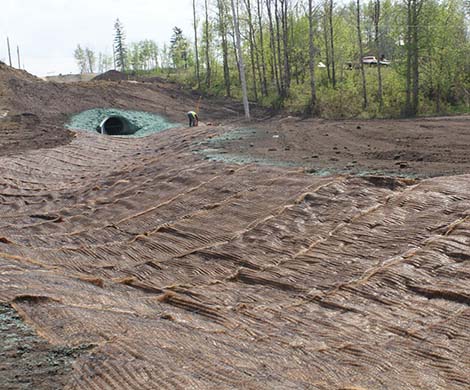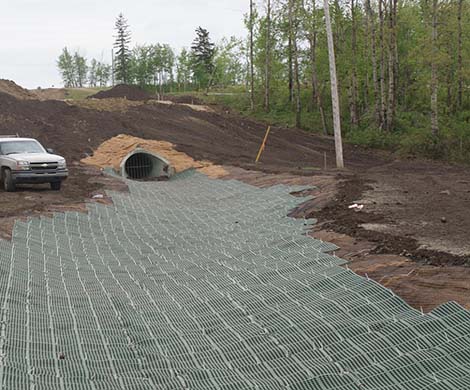 ShoreMax Transition Mats
Flexible, UV-stabilized ShoreMax Transition Mats protect highly erosive areas including shoreline transition zones, channel bottoms and pipe outlets and outfalls. The RevetMax Systems' ShoreMax Mat can also be used for slope drains typically associated with parking lots, roadways, mines and landfills. As a flexible revetment system, it can provide soft armoring on shorelines and spillway applications where wave attack can reach critical stages. Combined with an unvegetated VMax TRM underlayment, a ShoreMax Mat can withstand flow-induced shear stresses of 8.6 psf (412 Pa) and velocities up to 19.5 fps (5.9 m/s).
Product Literature